I ran again today. It felt great. I ran my first interval for 4 minutes. Then did 4 more 2 minute intervals. I had hoped to do more longer intervals. But atlas that did not happen. I was just gearing up to run one more 2 minute interval when my tm decided to act up again!!! No worries tomorrow the new one arrives.
I also ordered a new HRM and a new pair of running shoes. My Asics are almost 2 years old and in dire need of replacing. I found a funky pair on Amazon. The arrive on Saturday with my new HRM.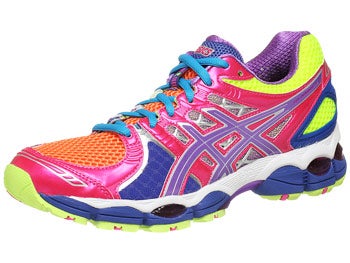 My old Polar FT7 was fabulous. But then the batteries died. Then then finding batteries was a challange. And by the time I found them I'd misplaced either the watch or strap. And with the move last year I cannot find either. I bought a cheap on last spring but it doesn't have a strap. It is not accurate and I don't like the functionality. I figured time to start fresh!
next
I am going to love these items!
So I figure out how to add a picture from the net. But now I just need to learn how to scale them. These pictures are monstrously large!